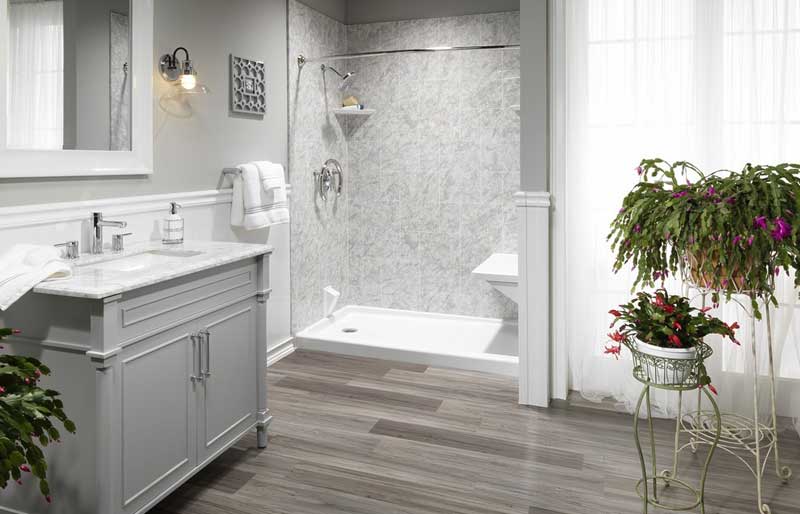 Luxury Bath Shower Design
The perfect new shower starts with an excellent design—and the talented remodelers at Legacy Remodeling start with a significant advantage over the rest! We have access to a stunning collection of shower products and accessories by Luxury Bath, which have been artfully assembled and can match any bathroom design aesthetic.
Inspiration comes from four popular and versatile Luxury Bath design categories: Modern Farm House, Classical Decadence, Simple Traditional, and Urban Organic. We'll start with one of these gorgeous Luxury Bath showers and then customize your unique shower system to perfection!
Request a Quote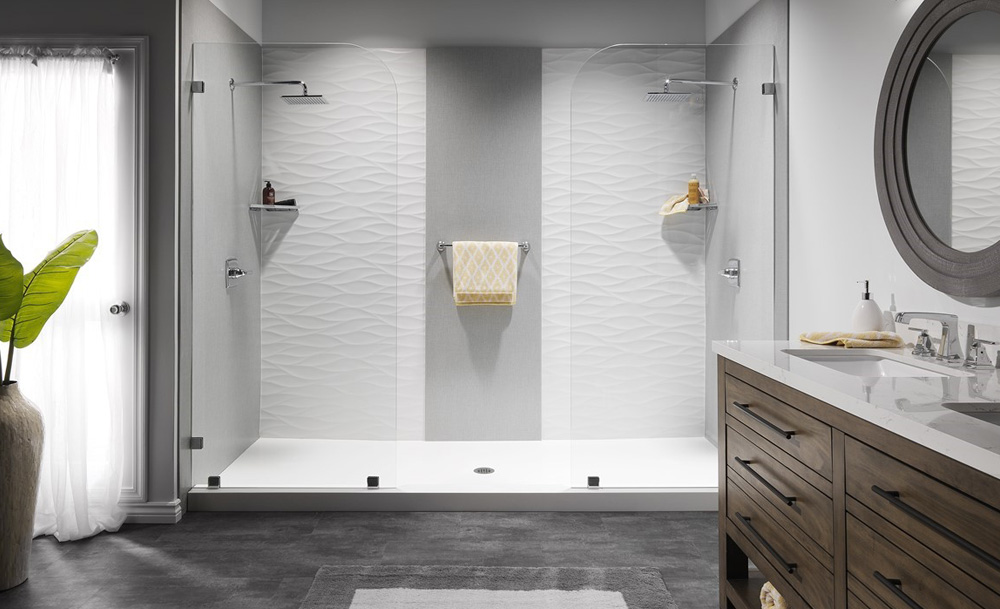 Elegant Design Comes Standard with Luxury Bath
Enjoy the stunning look of stone in a strong, easy-to-maintain, affordable composite.
Request a Quote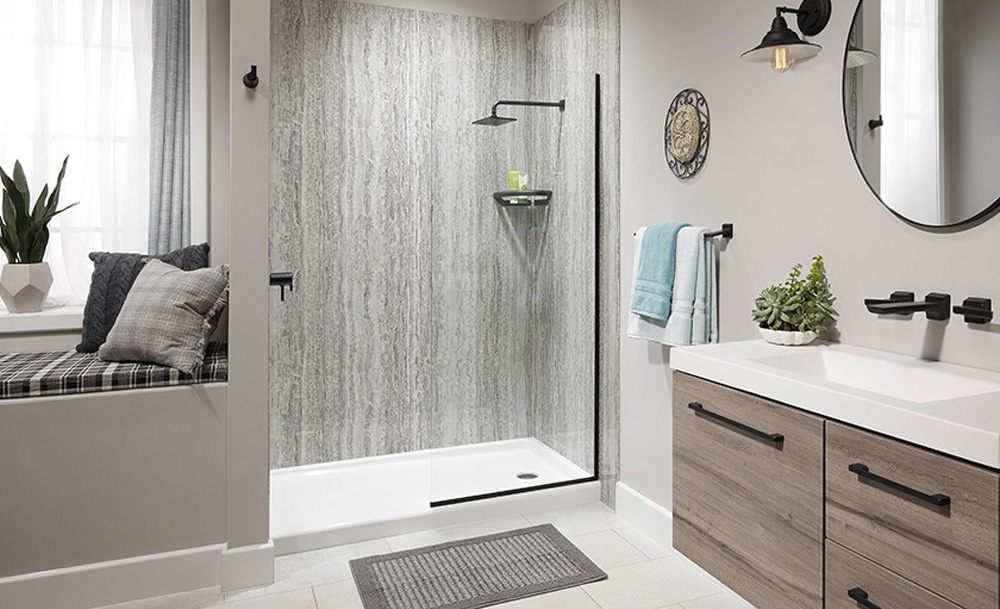 Luxury Bath
The beauty of Luxury Bath showers is evident from a single glance—but what may not be so obvious is their durability. These exclusive showers are made from a mix of real marble and durable fibers to provide a lifetime of performance and an authentic-looking stone finish.
Request a Quote
Learn More
Luxury Bath Offer

Premium Quality Without the Premium Price

Ultra-Durable Materials
Luxury Bath are so resilient that they outlast other popular shower surfaces like tile, fiberglass, and acrylic.

Expert Design Help Included
Experienced Luxury Bath design professionals will work with you to create a look you'll love for your new shower.

Surprisingly Affordable
You'll be pleasantly surprised by the reasonable prices of our stunning Luxury Bath shower systems.